Statistically, law schools are among the most competitive graduate level programs in the United States. Every year, more and more students pursue a law degree, and demand for available spots in law courses has far outpaced supply. Want to give yourself the best possible chance of being accepted to the law course of your dreams? Keep these tips in mind: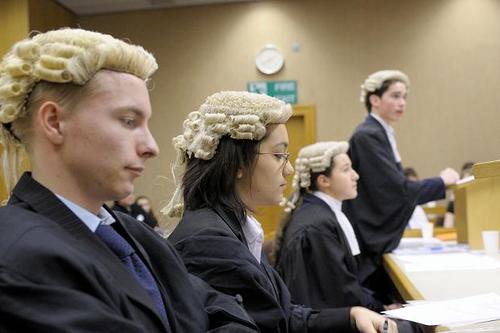 1. Apply On Time 
In this case, applying "on time" really means early. How early? As early as possible. Statistically, missed deadlines and incomplete paperwork account for a large percentage of unsuccessful law school applications. For most law school admissions office, your application is considered a proxy for how you will behave both in school and as an alum. For this reason, it's important to show your ability to juggle complex demands, complete assignments to task, and submit quality work in a timely fashion. Many law schools consider applications on a rolling basis, so it's important to turn in a completed application as soon as possible.
2. Submit Applications to a Variety of Schools 
In general, it's productive to categorize potential law schools into three distinct categories: backup, target, and stretch, and to make sure that you apply to schools in each category (Learn How Are Law School Tiers Determined). "Target" schools are schools that accept students with test scores and accomplishments statistically similar to yours. "Stretch" schools are schools for which you might be under-qualified based on available information. "Backup" schools are those which accept students generally below your level of achievement. Having a broad mix of schools from all three categories, from Harvard to Brickfields Asia College, will help ensure that you have the broadest selection when it comes time to decide which program you'll enter.
3. Take Full Advantage of Your Personal Statement 
The personal statement is probably the single most overlooked sections of most law school applications. While it's true that your test scores, grades, and recommendations play a major role in any acceptance decision, don't undervalue the personal statement's opportunity to put your application in context. Your statement should not just be a rehashing of your credentials. Great topics for your personal statement could include:
Discuss extracurricular activities where you have shown leadership or initiative.
Address any military, government, nonprofit, or volunteer experiences.
Mention any honors, awards, or special interests which are relevant to your background.
Highlight ethnic, social, or economic diversity. 
Discuss any background experiences, perspectives, or achievements which have given you special insight or helped motivate you to study law.
Read More